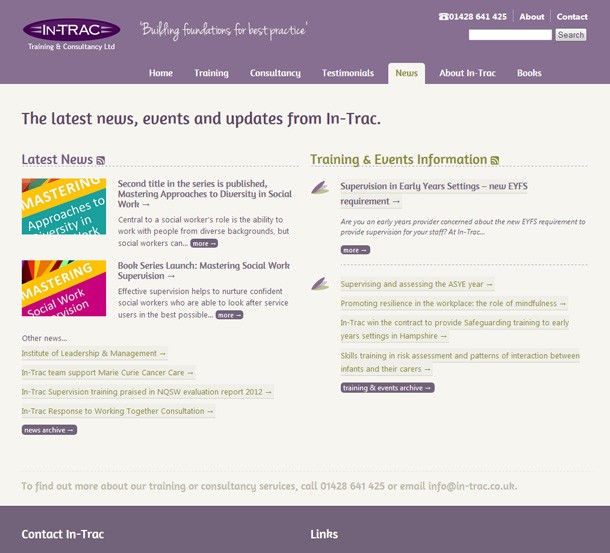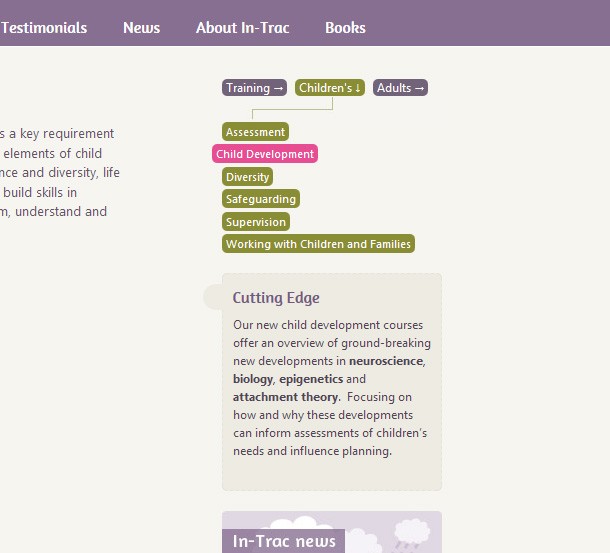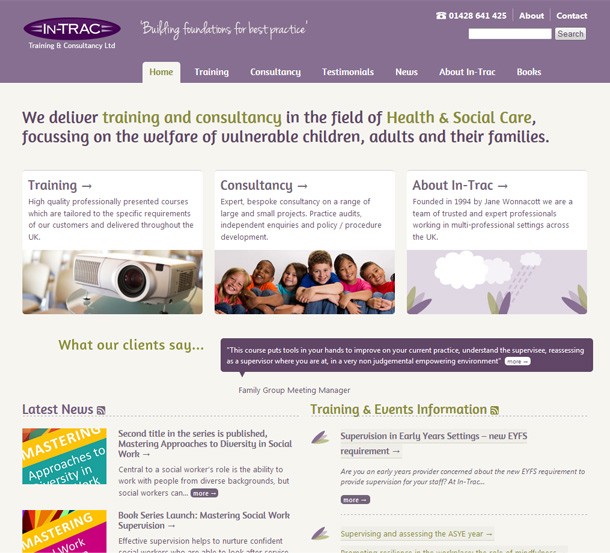 Project details
Project Date of completion: August 2012
Project Client: In-Trac Training & Consultancy

Project description
In-Trac Training & Consultancy (based in Haslemere, Surrey) provide training courses throughout the UK to agencies and multi-disciplined teams from local government.
We've worked with In-Trac for the past 6 years and have recently re-designed their website.  The new website is powered by WordPress, a powerful Content Management System (CMS).  WordPress gives In-Trac  the ability to update and add content from an easy-to-use web interface.
The website also includes a bespoke course booking system which allows In-Trac's conference attendees to pre-book their attendance and other requirements.
Share it, love it