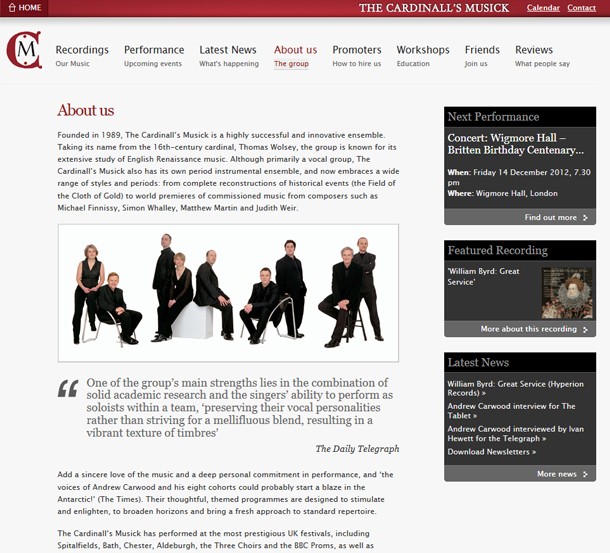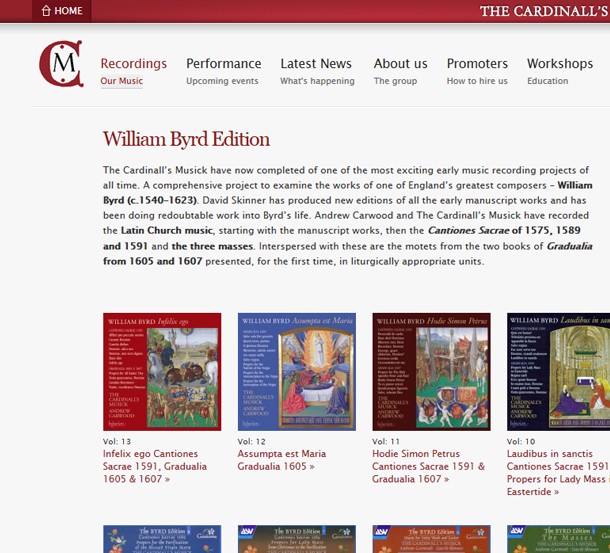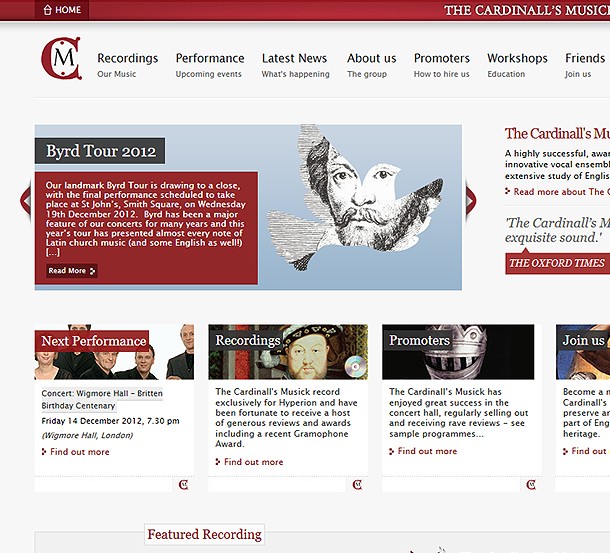 Project details
Project description
The Cardinall's Musick are an award-winning vocal ensemble headed-up by Andrew Carwood – Director of Music at St Paul's Cathedral.
The requirement was for a website that could give them the freedom to upload concert dates, news and also somewhere to display their music.
Running on WordPress, the team has easy-to-use web interface where they can do all the things they need to the website.  They also have an online calendar of concert dates and events which keeps fans and media well-informed and up-to-date.
Share it, love it